You may have heard of robot-assisted surgery, also called robotic surgery. This is a type of surgery that uses a robotic arm to help the surgeon perform the operation.
Robotic surgery has many benefits. It is a minimally invasive surgery, which means there is less pain and scarring, and patients can recover faster. There is also a lower risk of infection because the robot can be sterilized.
Robotic surgery is used for many different types of surgery, but it is especially useful for urology problems. Urology is the branch of medicine that deals with the urinary system and the male reproductive system. If you are considering robotic surgery Bahrain for a urology problem, Dr. Das Urology Hospital is the best option.
Overview of Robotic Surgery
Robotic surgery is a surgical procedure that uses a robotic system to aid in surgery. This system gives the surgeon a greater degree of control and accuracy than is possible with traditional laparoscopic surgery.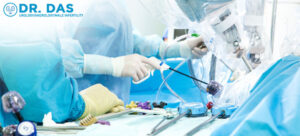 For urology problems, robotic surgery offers several advantages over traditional surgery. These advantages include:
A greater degree of accuracy

Reduced risk of injury to surrounding tissues

Reduced risk of infection

Shorter hospital stays

Faster recovery times
What is Robotic Surgery Used for in Urology?
Robotic surgery is a minimally invasive surgical technique that uses a robot to aid in surgery. A surgeon operates the robot using a console. The robot has arms that can be fitted with different surgical tools, such as scalpels, scissors and forceps.
Robotic surgery is used for urology procedures such as:
Removal of the prostate (prostatectomy)

Removal of the bladder (cystectomy)

Repair of the urinary tract

Kidney removal (nephrectomy)
Benefits of Robotic Urologic Surgery
Robotic surgery for urology problems has many benefits over traditional open surgery. These benefits include smaller scars, less pain, less blood loss, and a quicker recovery time.
Robotic surgery is done through small incisions, and the robot helps the surgeon to perform the surgery with great precision. This results in less pain for the patient and a quicker recovery time.
In addition, robotic surgery causes less blood loss than traditional open surgery. This is because the robot helps the surgeon to be more precise, which minimizes the amount of damage to healthy tissue.
Scars from robotic surgery are also much smaller than scars from open surgery. This is because the robot allows the surgeon to make very small incisions, which heal quickly and are barely visible.
Types of Robotic Urologic Surgery
Robotic Urologic Surgery can be divided into two main types: laparoscopic and endoscopic. Laparoscopic surgery involves making small incisions in the abdomen and using special tools, such as a long slender telescope, to examine internal organs. Endoscopic surgery involves using tiny cameras that are inserted directly into body cavities or organs to view the area without making a large incision. Robotic Urologic Surgery combines both of these approaches for a more efficient, less invasive procedure.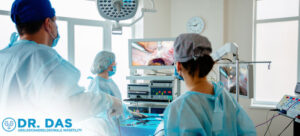 Robotic Urologic Surgery can be used to treat a wide range of urological issues, such as urolithiasis (kidney stone), prostate cancer, urinary tract obstruction, bladder cancer, and even erectile dysfunction. One of the key benefits of Robotic Urologic Surgery is that it reduces the risk of complications associated with traditional open surgery, including infections and tissue damage. Because fewer incisions are made and smaller instruments are employed, recovery times tend to be shorter as well.
Risks and Complications Associated With Robotic Surgery
Robotic surgery is not without risks. As with any other surgery, there are potential complications. These include infection, bleeding or an adverse reaction to anesthesia. Complications may also arise from the insertion of the scope into the body or the robotic arms into the area being operated on. Additionally, there is a possibility that some of the instruments used with robotic surgery could be damaged during the procedure, which could lead to further complications.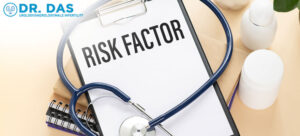 That being said, robotic surgery also comes with certain unique benefits over traditional surgery methods such as minimally invasive procedures and more precise incisions, better control of bleeding and faster recovery times. There are also reports that robotic surgeries have shorter hospital stays and better outcomes than other forms of surgeries due to the accuracy and precision achieved by using advanced technology such as robotics. It is important to talk to your doctor before deciding which type of surgical procedure is right for you.
Cost and Availability of Robotic Surgery in Bahrain
When it comes to robotic surgery in Bahrain, the cost is an important factor to consider. While robotic surgery may be more expensive than other traditional surgical techniques, it still offers significant cost savings in the long run due to a shorter recovery period and reduced hospital stay. In addition, robots can be used more frequently and do not break down as quickly as human surgeons.
Robotic surgery is also more accessible in Bahrain than other countries, as there are several private hospitals and clinics offering the procedure. Additionally, patients can find multiple options for robotic surgeries at several of these hospitals, allowing them to make an informed decision about the best approach for their particular condition.
Finally, Bahrain has some of the most advanced technology available for robotic surgery including robotic-assisted laparoscopy and single port laparoscopy, allowing for even greater accuracy and precision during urologic procedures. This ensures that your procedure will be successful and that you can get back to your normal activities as soon as possible with a fast recovery time.
Conclusion
Robotic surgery has revolutionized surgery, providing better outcomes for patients. If you or someone you love suffers from a urology problem, robotic surgery may be the best treatment option. Contact our team to learn more about robotic surgery Bahrain and how it can help you.