When it comes to STD treatment, Bahrain is a great place to be. With a wealth of quality clinics and hospitals, you're sure to find the perfect treatment for you.
Of course, it's important to understand a little bit about the different types of treatments available before making your decision. In this article, we'll give you a brief overview of the most common treatments for STD's. We'll also tell you a little bit about what to expect from each type of treatment.
So, whether you're just getting started with your research or you're ready to take the next step, read on for all the information you need on STD treatment in Bahrain.
Overview of Sexually Transmitted Diseases (STDs)
There are a number of sexually transmitted diseases (STDs) that you need to be aware of, some of which are more common than others. The most common STDs in Bahrain are HPV, chlamydia, gonorrhea and syphilis.
All of these diseases can be treated, but it's important to get checked out as soon as possible if you think you might have contracted one. STD treatment can vary depending on the disease, but typically involves antibiotics or antiviral medications.
If you're sexually active, it's important to get regular STD screenings to ensure that you're not carrying any infections. Talk to your doctor about the best way to protect yourself against STDs.
Types of STDs That Can Be Treated in Bahrain
There are many types of STDs that can be treated in Bahrain. The most common are bacterial infections, such as gonorrhea and chlamydia, and viral infections, such as HIV and HPV. There are also a number of other infections that can be treated, including herpes, syphilis, and trichomoniasis.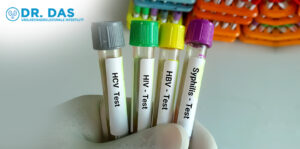 No matter what infection you may have, it's important to get treatment as soon as possible. Many of these diseases can cause long-term damage if left untreated, and some can even be deadly. So don't wait—if you think you may have an STD, go see a doctor right away.
Prevention and Treatment Tips for STDs
There are a few things you can do to prevent STDs:
Every time you have sex, use condoms.

Get tested for STDs regularly, especially if you're sexually active.

Keep your distance from bodily fluids and blood.
It's critical to get tested as soon as you suspect you may have an STD. There are a number of treatments available for STDs, and early diagnosis is key to getting the right treatment and avoiding further complications.
Symptoms and Diagnosis of STDs
At-home STD tests are becoming more popular, but they aren't 100% reliable and it's still best to seek professional medical advice if you think you may have an STD. Your doctor will conduct a physical exam and likely ask for some lab tests to confirm the diagnosis.
The most common symptoms of STDs are rashes, sores, ulcers and other genital irritations, as well as abnormal discharge from the penis or vagina. For women, the most typical symptom is a change in the menstrual cycle—for example, heavier than normal or irregular bleeding. It's important to note that sometimes STDs show no symptoms at all, so it's best to get tested regularly even if you feel fine.
Your doctor may also suggest some additional tests such as a urine test or culture swab of any genital discharge for further analysis. Depending on your test results, your doctor may recommend a course of antibiotics or antiviral medications to treat the infection. It's important that you finish taking any medications prescribed by your doctor, even if you start feeling better after a few days.
What to Expect With Treatment of STDs in Bahrain
If you find that you have an STD in Bahrain, the first step is to see a doctor and get the appropriate treatment. Depending on the severity of your symptoms and the type of STD, your doctor will be able to recommend the best course of action.
Generally speaking, most STDs in Bahrain are treated with medication, such as antibiotics. For example, gonorrhea is typically treated with a single injection of ceftriaxone combined with an orally administered antibiotic (azithromycin). Similarly, syphilis can be treated with an antibiotic called doxycycline.
On top of that, it's important that you follow all of the instructions given by your doctor closely. This includes taking all medications as prescribed and getting regular checkups to make sure that your infection has cleared up. It's also important to practice safe sex after your STD has been treated in order to prevent any future infections from occurring.
Follow-Up Care Tips After STD Treatment
After you've completed your STD treatment, it's important to take care of yourself. Here are some tips that can help you stay healthy and lower your risk for getting STDs in the future:
– Practice safer sex: This means using condoms and dental dams any time you have sex. This will help reduce your risk of getting an STD in the future.
– Schedule follow-up visits: Make sure to schedule a follow-up appointment with your doctor so they can check to make sure the STD is gone.
– Get vaccinated: Vaccines are available for some STDs, like hepatitis B and HPV. If you haven't yet been vaccinated, speak with your doctor about it as soon as possible.
– Abstain from sex: If you're not ready or not wanting to engage in sexual activity, then simply abstain from it completely. Abstaining from sex is the only surefire way to avoid getting STDs and unwanted pregnancies.
Conclusion
So there you have it—all you need to know about STD treatment in Bahrain. If you think you might have contracted an STD, it's important to get tested as soon as possible, in order to begin treatment if necessary. And remember, Bahrain has some great facilities for treating STDs, so you can get the help you need quickly and easily. Our Hospital is the best choice for providing STD treatment in Bahrain. Visit us to know more.