Finding the right doctor is an incredibly important task and it becomes even more critical when it comes to specific medical conditions. If you're looking for a urologist in Bahrain, you'll have to undertake research to ensure you find your ideal healthcare professional.
Your quest for the best urologist in Bahrain can be tricky and understandably, you may find yourself feeling overwhelmed by the process. It's easy to feel like you won't know where to start or what to look for! But don't worry, we've got your back! Here are some essential tips and guidelines to help make sure you find the perfect urologist that can meet all of your needs.
What You Should Look for in a Urologist
Finding the best urologist in Bahrain is not an easy task. After all, there are many doctors out there and it can be hard to tell which one is the most qualified and experienced in treating your condition. To make sure you get the best possible care and treatment, here are a few things you should consider when looking for a urologist.
First, check if the doctor has experience treating your specific condition. While some urologists may be highly qualified in general urology, only a doctor with experience in treating your particular condition will be able to provide optimal care.
Second, make sure the doctor is accredited. Ask if they are a member of any professional medical societies or organizations and find out what credentials they have. Additionally, inquire about their experience in performing procedures related to your condition. Doing all this will help ensure that you're getting quality treatment from a competent provider.
Finally, consider your comfort level with the doctor. Does the doctor take time to explain things clearly and answer any questions you have? Do you feel comfortable discussing your condition with him or her? Ensure that the urologist is someone that inspires confidence and trust in you before making an appointment.
Reviews and Testimonials to Consider
When you're on the hunt for the best urologist in Bahrain, you might be feeling a bit overwhelmed. To simplify the process and make sure you're heading in the right direction, it's important to do your due diligence and consider reviews and testimonials. These written accounts of patient experiences provide invaluable insight into what it's like to receive treatment from a particular doctor allowing you to make an informed decision.
Here are some important items to pay attention to while reading reviews:
Treatment success rate: Make sure that there are several positive reviews describing successful treatment outcomes.
Bedside manner: Pay attention to comments regarding bedside manner; consider how it would feel to be treated by this doctor.
Follow-up care: Read through comments about follow-up care; how responsive is this doctor? Do they provide adequate care between appointments?
It's also worth looking for unbiased reviews on other websites too, such as Yelp or Google Reviews. The more information you can find, the better understanding of your potential physician you will have and the better positioned you will be to make an informed decision about your urological health.
Ask About Credentials and Certifications
If you want to find the best urologist in Bahrain, it's important to ask about credentials and certifications. You should always make sure that your urologist has the necessary qualifications required by the Bahrain government. Talk to them about the kinds of certifications they have, what medical specialty they specialize in and how long they've been practicing.
You can also inquire about a urologist's affiliations with hospitals or medical associations in Bahrain. This can be a great indicator of the quality of care that you might expect from the practice. Experienced urologists usually have affiliations with specialized clinics, so make sure to ask about these as well.
Make Sure the Urologist Fits Your Needs
Finding the right specialist for your needs can be hard. But to make sure you are getting the best urologist in Bahrain possible, you should take the following factors into consideration: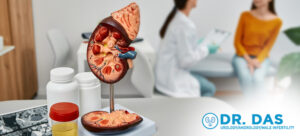 Specialization and Experience
A urologist's specialization and experience should reflect how experienced and knowledgeable they are in treating your particular disorder. Be sure to check a urologist's curriculum vitae (CV) to ensure that they have treated similar cases before.
Accessibility
You need an urologist who is geographically close by and who is available when you need them. Make sure that the doctor is easily accessible, whether it be on a walk-in appointment basis or through booking an appointment ahead of time.
Comfort Level
Make sure that you find a doctor with whom you feel comfortable discussing your issues and who listens patiently to all of your concerns. After all, it's important that the doctor understands all aspects of your condition to be able to provide proper treatment.
Qualifications to Check for When Choosing a Urologist
You want the best you can get when considering a urologist in Bahrain, so here are a few qualifications and credentials you should look for:
Medical Education
The most important qualification for any Urologist is a medical education. Make sure to check if the doctor has completed a medical degree from an accredited university and has certifications from recognized institutes that make them eligible for practicing medicine in Bahrain.
Urological Expertise
In addition to having completed at least 4 years of postgraduate study, it's also important to make sure your Urologist holds advanced qualifications in urology. Check if they have done specialty training or additional fellowships or courses in the field of urology that provides them with extra knowledge and expertise.
Licensure & Insurance Credentials
It's also important to check if the doctor is licensed by concerned local Bahraini authorities as well as researching their insurance credentials. A certified urological specialist with all these necessary professional qualifications will ensure quality service and outcomes for you.
Keep these qualifications in mind when choosing a urologist in Bahrain—they'll go a long way towards weighing up your decisions and finding the best fit for your needs.
Questions to Ask and Expected Answers
You are now ready to start the vetting process. Before you choose a urologist, here are some questions you need to ask and what you should expect as answers:
Questions:
How many years of experience do they have in urology?

What kind of medical degree do they have?

Are they certified by a reputed organization?

What kind of surgeries or treatments do they typically perform?

Do they offer any treatments that are non-invasive or minimally invasive?




Expected Answers:

When it comes to finding answers, look for someone with at least 5 years' experience in the practice, who is certified by organizations. They should be able to answer questions about their services, and be able to demonstrate their knowledge in the field. Any good urologist will be using advanced techniques and technologies for diagnosis. Additionally, the urologist should be open to discussing any treatments that are non-invasive or minimally invasive – this is important, because it often results in faster recovery times and lower risks than with traditional surgical methods.

Conclusion

In conclusion, finding a good urologist in Bahrain is not as easy as it sounds. It is important to research the doctor's credentials, experience, and reviews before making a decision. It is also wise to look for a doctor who is licensed, has an excellent record of patient care, and is willing to answer any and all questions you have about the procedure or diagnosis. When it comes to finding the best urologist in Bahrain, the above guidelines should help you make the right choice. Dr Krishanu Das is the best urologist in Bahrain. Book an appointment today!